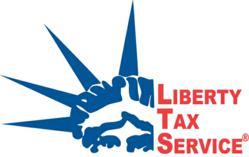 Virginia Beach VA (PRWEB) May 20, 2013
Liberty Tax Service, a subsidiary of JTH Holding, Inc. (NASDAQ: TAX), is offering free tax preparation along with distribution advice to the winner(s) of Saturday night's $ 590.5M Powerball jackpot. The winning numbers on the ticket, purchased at a supermarket in Zephyrhills, FL, are 10, 13, 14, 22, 52 and 11. With such an enormous influx of income, Liberty Tax is offering professional tax advice for the winner(s) at no cost.
Lottery winnings are considered gambling earnings by the Internal Revenue Service (IRS) and are therefore taxable income, regardless of whether the winner takes a lump sum or a series of annual payments. Liberty Tax can assist anyone who has come into a large amount of money on how to calculate federal and, in some cases, state taxes on those funds.
Winning the lottery can be a blessing or a curse. We just want the winner to know that we can help explain the tax laws and keep them compliant with IRS regulations. And, no, we dont want any money, states Martha OGorman, Chief Marketing Officer at Liberty Tax Services headquarters in Virginia Beach.
Liberty Tax congratulates the winner(s) of the Powerball lottery, wishing them continued luck in all their future picks.
To find a local Liberty Tax location, call 866-871-1040.
About JTH Holding, Inc.

Founded in 1997 by CEO John T. Hewitt, JTH Holding, Inc. is the parent company of Liberty Tax Service. As the fastest-growing tax preparation franchise ever, Liberty Tax Service has prepared over 12 million individual income tax returns. Liberty also offers an online tax service, eSmart Tax, which enables customers to do their own taxes wherever theres a computer. eSmart Tax is backed by the tax professionals at Liberty Tax Service and its nationwide network of over 30,000 tax preparers, ready to offer their assistance at any time. For a more in-depth look at Liberty Tax Service, visit http://www.libertytax.com.
###
CONTACT:

Martha OGorman