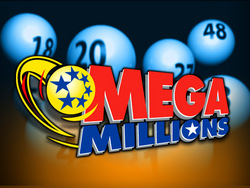 London, UK (PRWEB) December 12, 2008
Many analysts have predicted a difficult season for retailers this year. The ever-deepening financial crisis has meant that consumers have had to be far more conservative when shopping for traditional holiday gifts.
That being said, smaller, more meaningful gifts may well be the order of the day this year. Online retailers have reported that the inevitable dip in sales has been offset slightly by their ability to offer more affordable options. One vendor noted, "Our online model has saved us this year. Not having the overheads of rental and our ability to ship directly from our suppliers, means we hold no stock and that has made it easier for us."
What is very interesting to note is that we continue to hanker to riches, perhaps more so in times like these. Online lottery ticket purchasing agents PlayUKinternet are convinced that sales of lottery tickets, especially in the online lottery environment are thriving. Who knows? Perhaps the gift of a lottery ticket could results in a holiday windfall the likes of which we would all love to receive.
Cindy Reynders, spokeswoman for PlayUKinternet made specific mention of the MegaMillions Lottery, "We have seen fantastic sales of both MegaMillions and PowerBall tickets over the last few weeks. With the jackpot on MegaMillions having climbed well beyond the $ 200,000,000 mark, our US lottery portal, http://www.PlayUSAlotteries.com, has seen some of its best sales figures since its inception."
The real question remains: If you were to win the MegaMillions lottery this holiday season, would you risk investing your newfound wealth in volatile stock markets? Or would you simply don your Santa suit and start handing out the gifts so many will be missing this year?
Should you require any further information regarding this release, or if you would like to know more about PlayUKinternet, http://www.PlayUSAlotteries.com or any of their associated brands, visit http://www.PlayUKinternet.com.
Editorial contact:
David Thomas, PRO
PlayUKinternet
Telephone: +44 8704 601788
Note:
PlayUKinternet.com is a secure website that is dedicated to purchasing EuroMillions, UK Lottery, PowerBall and MegaMillions lottery tickets and transferring the winnings anywhere in the world at the winner's request. Their database of regular customers runs into tens of thousands of players in over 100 countries on six continents. Tickets can be purchased online via credit card. Winnings can be paid in any major currency, into international bank account.
# # #