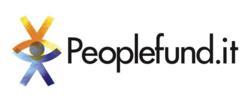 Cornwall (PRWEB UK) 5 December 2012
Strictly embargoed: 01:00, GMT, Dec 5th, 2012
Two South-West rewards-based crowdfunding websites, are to merge this month creating the UKs leading crowdfunding network.
Exeters Crowdfunder, run by Crowdcube, the worlds leading equity crowdfunding company will join forces with Plymouths Peoplefund.it, launched by KEO digital, the makers of rivercottage.net, fishfight.net, landshare.net and energyshare.com.
Peoplefund.it and Crowdfunder will combine their technology and marketing platforms, branding and teams to create a platform that will rival other new entrants to the crowdfunding market, including US-based Kickstarter.
It is hoped that the move will further grow the market which is already estimated to be worth