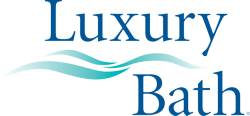 Glendale Heights, IL (PRWEB) June 08, 2013
According to the New York Times, a local Florida resident potentially lost out on over 500 million by letting the current winner cut in line, purchasing the winning lottery ticket just before her. Helping the unlucky ticket holder and thousands of other ticket holders cope with their loss, Luxury Bath is releasing their bathroom remodeling guide to affordable relaxation by installing a whirlpool or soaker tub.
Turn Up the Jets
By installing whirlpool tubs, the Chicago-based bathroom remodeling company is providing affordable stress free solutions for unlucky Powerball ticket holders. Whirlpool tubs are deeper than standard bathtubs, and come with built-in armrests, water jets and warm-air massage jets. The combination of heat and massage therapy from whirlpool tub jets work together to create a soothing and stress-relieving environment.
Soak It All In
Luxury Baths soaker tubs are over 20 inches deep and give users the same spa-like relaxation as whirlpool tubs, without the whirlpool jets. Installing a soaker tub during a bathroom remodel gives users the opportunity to completely immerse themselves in a relaxing warm bathtub. A soaker tub also provides relaxing therapy by improving blood circulation. According to The Telegraph, soaking in hot baths stimulate circulation and cell movement, and the water pressure helps to relieve organs, enabling us to relax more easily.
Luxury Bath, the leader in bathroom remodeling also provides other affordable bathing solutions, including their custom fitted bathtubs and easy access walk-in tubs. To learn more about stress and relaxation bathing solutions, contact Luxury Bath today.
About Luxury Bath
Luxury Bath (http://www.luxurybath.com) has been providing one-day bathroom remodeling updates and ideas since 1991. Supplying over 900 different bathroom remodeling companies across North America, Luxury Bath offers customers new bathroom ideas and provides high quality affordable bath remodeling products.